Motorcycle accidents fall into a different category when they're compared to car accidents or other motor vehicle accidents. That's because they only have two wheels, no airbags, no seat belts, and come with an increased risk.
Learn more about the difference between car accidents and motorcycle accidents — especially in regards to how they will be handled by the court. If you're looking for a defense attorney to help with a personal injury case, contact our defense attorneys at Cavett, Abbot & Weiss in Chattanooga. We can provide lawyers for both car accidents and motorcycle accidents. Schedule a consultation today! 
CAR ACCIDENTS VS. MOTORCYCLE ACCIDENTS
While both car accidents and motorcycle accidents involve motor vehicles, personal injury cases surrounding those accidents are handled differently and come with different levels of risk. 
The nature of the motorcycle provides high risk for riders since they are not protected by a metal frame like other drivers, and they are smaller than other vehicles. This means that when a motorcyclist gets into an accident, there is a greater potential for serious injuries. Road conditions also have a great impact on the safety of motorcyclists, along with debris in the road like rocks, mud, or trash.
These differing conditions make many motorcycle accidents end in serious injury or wrongful death of a motorcycle rider and/or their passengers. The impact of a motorcycle accident poses a higher chance of a head injury or other severe or disabling injury, requiring a different level of compensation to cover medical expenses and the potential loss of their ability to work. When that happens, you need a personal injury attorney to help find the party fault and get the proper compensation for that driver. 
All of this information about motorcycle accidents is not to negate the danger of car accidents, however. While motorcyclists are more vulnerable on the road, according to the National Safety Council there are over 12 million motor vehicle accidents every year and 4.4 million injuries that require medical attention. Each of these injuries require compensation and finding the proper party at fault. 
If a car accident results in severe or disabling injuries, those drivers also want to find a personal injury lawyer to get the compensation they need following that accident — particularly if insurance companies are refusing to pay or settle following the accident. 
SAFETY TIPS FOR MOTORCYCLISTS 
Car drivers can wear seatbelts and are cushioned by airbags and other car safety features. But since motorcyclists are more exposed on the road, it's important to make sure that they're taking the right precautions to protect themselves. 
To start with, all motorcyclists should wear a helmet. Since there is nothing to secure a motorcyclist on their motorcycle, a helmet helps protect the head from impact. While it can't prevent personal injury, it does provide an additional layer of protection. 
On top of that, motorcyclists should leave enough space between other cars, avoid distractions while driving, look twice to ensure that other drivers can see them, and monitor the weather for dangerous riding conditions. It's also important for motorcyclists to ride within their skills. This means that while it might be tempting to try some neat motorcycle tricks, traveling at high speed always poses a serious risk and should be done with caution and an understanding of motorcyclists driving skills. 
FIND A DEFENSE ATTORNEY IN CHATTANOOGA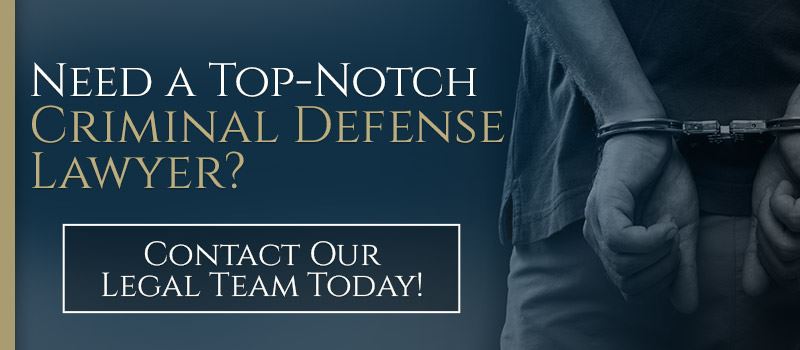 If you've been in a car or motorcycle accident and need a lawyer, contact Cavett, Abbot & Weiss in Chattanooga. Our team of defense lawyers are ready to get you the compensation you deserve. Schedule an appointment to learn more and see if our defense attorney team is the right fit for your needs! 
While you're here, take some time to scroll through our blog to learn more about the different defense services we can provide: