Construction Disputes You Can't Afford To Go To Court Without Us!®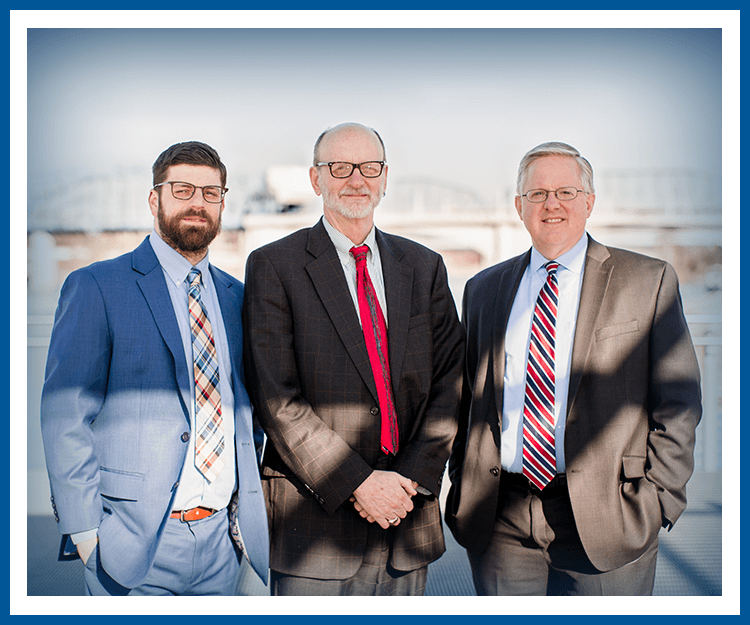 Chattanooga Construction Dispute Lawyers
Barry L. Abbott is a proud member of the Tennessee Association of Construction Counsel.
Construction projects involving residential, commercial or industrial property can be a complex process. Unfortunately, disputes between contractors, subcontractors, and owners arise in any project. Before starting a project, all participants should be aware of the risks associated with construction disputes and prepare for potential conflicts by consulting with our experienced construction lawyers. A civil litigation law firm is the perfect option for helping you resolve any issues that may arise throughout the construction process.
Construction projects are often complex and involve multiple people, materials, and processes. This can lead to disputes arising in various areas. Examples of construction disputes can include but are not limited to the following:
Delays: These disputes involve disagreements over when various stages should be done or whether certain deadlines have passed. This can cause delays in the completion of the project which can have an economic impact on all involved parties.
Non-Payment: Many times, the first sign of trouble on a construction project is when the contractor, subcontractors and material suppliers stop getting paid. When payment is delayed, then subcontractors and material suppliers want assurances that they will be paid for work in progress. Prompt resolution of the payment issues can be the difference between conclusion of the project on time and within budget and years of litigation.
Cost Overruns: Contracts are often established between parties involving set fees for specific tasks. When these costs exceed what was initially agreed upon, disputes arise. Cost overruns can also force a delay in payment for services rendered or for delivery of materials.
Design Changes: Due to various unforeseen circumstances, there may be times when changes need to be made to the original proposed designs of the project. If they are not agreed upon by all parties involved, this can lead to long drawn-out disputes with costly results.
Poor Workmanship: Quality control issues such as mistakes made during installation or incorrect use of materials can lead to expensive disputes over who is responsible for those mistakes and how much compensation will be required if repairs need to be made.
Disputes involving construction can quickly boil over and become an expensive problem before you know it. That's why it is imperative to team up with a law firm that understands the complex and technical nature of the construction industry. This is where our civil litigation team comes into play. Backed by more than 60 years of combined experience, our firm takes a pragmatic approach when tackling the management of litigation challenges. Cavett, Abbott & Weiss can represent owners, contractors, developers, engineers, architects, insurance companies, tenants, sellers, and purchasers in all of their construction issues and disputes.
WHAT OUR TEAM CAN DO FOR YOU WHEN CONSTRUCTION DISPUTES OCCUR
Our construction lawyers pair technical knowledge from decades of handling construction disputes with unmatched dispute resolution skills to help you find the best path forward to the ultimate resolution of your construction dispute. Whether the case involves payment, performance issues, workmanship disputes, scope of work disputes, change orders, contract drafting and negotiation, procurement advice, bid disputes and protests, non-insured commercial contract disputes, claims and requests for equitable adjustment, insurance coverage, or construction defects and losses, Cavett, Abbott & Weiss will fight for you.
You can feel comfortable knowing that our firm can successfully handle your construction dispute.
Get the experienced legal help you need by contacting Cavett, Abbott & Weiss. Get a free initial consultation with a Chattanooga construction dispute attorney by calling (423) 264-2206 today.
Contact Us Today! Don't Hesitate
YOU CAN'T AFFORD TO GO TO COURT WITHOUT US!®
Award-Winning & Outstanding Client Reviews

Highly Skilled & Knowledgeable

60+ Years of Combined Legal Experience

Responsive & Transparent Communication