DUI You Can't Afford To Go To Court Without Us!®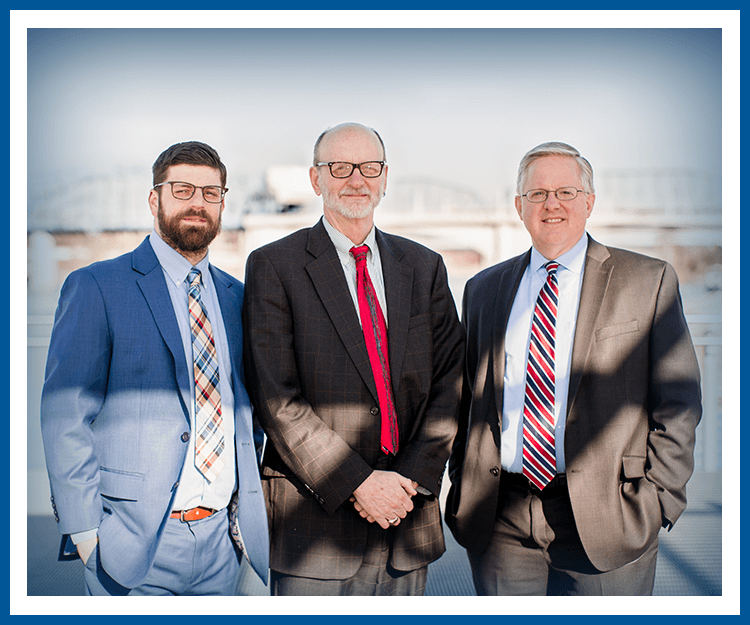 Chattanooga DUI Lawyers
Driving under the influence (DUI) is a serious offense that can have long-lasting consequences. Not only can it result in jail time, hefty fines, and license suspension, but the stress of an arrest and charges can be overwhelming. You may not understand your rights, what to do, or how to defend yourself in these cases. Many drivers believe they have little hope of prevailing against the evidence and the criminal justice system in these cases. However, any case can be defended, and, with the right attorney, challenges can be made that could result in reduced charges, dismissals, or acquittals in court.
At Cavett, Abbott & Weiss, our criminal defense lawyers are dedicated to helping those facing DUI charges. Our team of experienced attorneys is knowledgeable in the latest laws and regulations regarding driving under the influence and can provide you with sound legal advice. We understand how daunting it can be to face a DUI charge, which is why we work hard to ensure that you receive personalized attention and skilled representation. With years of experience working on behalf of clients throughout Chattanooga and surrounding areas, we can help build your defense strategy for any DUI case.
Reach out to Cavett, Abbott & Weiss to schedule a free case evaluation with a Chattanooga DUI attorney. We can be reached online or at (423) 264-2206.
DUI in Tennessee
DUI in Tennessee is based on the following scenarios:
Your blood alcohol concentration (BAC) measured .08 percent or higher. If you were driving a commercial vehicle, it measured .04 percent or higher.
You were under the influence of alcohol and/or drugs; under the influence means you were impaired to such an extent that your ability to drive safely was affected.
In the second scenario, you can be arrested and charged regardless of what your BAC measured. Furthermore, the law states you can be charged with DUI for being in actual physical control of your car; this means you did not necessarily have to be driving the vehicle down the road. If you had the keys in the ignition without moving forward, you are in physical control.
Penalties
How you are penalized for a DUI conviction will depend on whether you have had prior DUI convictions within the last 10 years.
A first offense can result in:
48 hours up to a year in jail
Fines of $350 up to $1,500
A license suspension of one year
Participation in an alcohol/drug treatment program
If your BAC measured .20 percent or higher, you would generally face a seven-day minimum of jail time. Once any minimum jail time is served, you may avoid further jail time through probation. Probation generally comes with a set of conditions to which you must comply. You may be able to obtain a restricted license during your license suspension that allows you to drive to necessary locations, such as work, school, or alcohol/drug education or treatment programs. To do this, you may be ordered to install an ignition interlock device in your vehicle.
You will also likely face increased auto insurance premiums as a result of a DUI conviction. For second and subsequent offenses, the penalties will increase. For example, on a second DUI conviction, fines may increase as high as $3,500 and your license suspension will be for two years.
Turn to Our Dedicated DUI Defenders in Chattanooga
At Cavett, Abbott & Weiss, we understand how overwhelming a DUI charge can be and want to help you get through this difficult time. Our team of experienced attorneys is well-versed in the laws surrounding DUI cases and can advise you on your best course of action. Get in touch with us today to schedule a consultation and start building your defense strategy.
Contact Us Today! Don't Hesitate
YOU CAN'T AFFORD TO GO TO COURT WITHOUT US!®
Award-Winning & Outstanding Client Reviews

Highly Skilled & Knowledgeable

60+ Years of Combined Legal Experience

Responsive & Transparent Communication