Criminal Defense You Can't Afford To Go To Court Without Us!®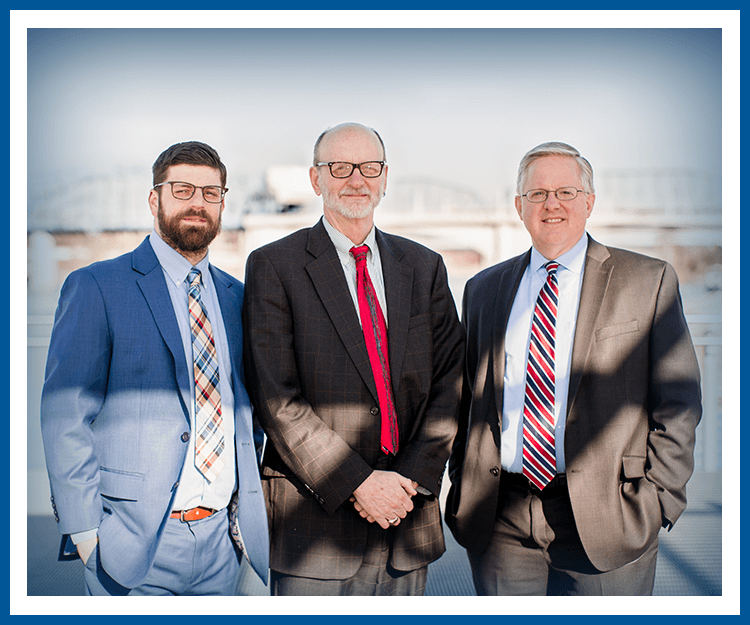 Chattanooga Criminal Defense Lawyers
Defending Clients Who Are Facing Criminal Charges in
SOUTHERN TENNESSEE & NORTHERN GEORGIA
Little in life is as stressful as being arrested and charged with a crime. Criminal charges are a serious matter that can have far-reaching consequences on your life. They can not only affect how you are perceived by others, but they also carry criminal penalties of potential jail or prison time, hefty fines, and long terms of probation. Even if the charges are dropped or dismissed, you may still have an arrest record that could limit employment or professional opportunities in the future.
Because of the consequences, it is vital that you have a clear understanding of your case, how the criminal justice system works, and your options, as well as realistic expectations moving forward. At Cavett, Abbott & Weiss, our team brings a wealth of criminal law experience to you at this difficult time. With 60 years of combined experience, you can rely on our knowledge, skills, and proficiency in providing the representation you need when facing any criminal arrest or charge at the state or federal level.
---
Have you been accused of a criminal offense? Call Cavett, Abbott & Weiss today at (423) 264-2206 or contact us online to schedule a consultation with one of our Chattanooga criminal defense attorneys.
---
"Very good at communicating with my group and making sure we understood everything."

- L.M.

"I highly recommend not looking anywhere else...Cavett, Abbot & Weiss is the best team for the job."

- Dan C.

"Best Lawyers in Chattanooga. Personable and really care about their clients. Thank you so much Josh Weiss!"

- Malik N.

"I had a fantastic experience with this firm. They quickly helped me resolve a real estate matter."

- Laura M.
Practice Areas Helping You When You Need It Most
Your trusted chattanooga law firm
Our dedicated team of criminal defense lawyers in Chattanooga handles all types of charges, including the following:
Experienced Defense Attorneys Fighting for Your Rights
At Cavett, Abbott & Weiss, our team of highly skilled defense attorneys is dedicated to providing aggressive representation for clients facing criminal charges in Southern Tennessee and Northern Georgia.
We understand that being accused of a crime can be a stressful and overwhelming experience. That's why we are committed to fighting for your rights and ensuring that you receive a fair and just defense. Our team will thoroughly investigate your case, analyze the evidence, and develop a strong defense strategy tailored to your specific circumstances.
When you choose Cavett, Abbott & Weiss, you can expect:
Personalized attention and support throughout the legal process
Open and honest communication about the progress of your case
Aggressive representation in negotiations and in the courtroom
Extensive knowledge of criminal law and local court procedures
A track record of successful case outcomes
If you are facing criminal charges, don't wait. Contact our Chattanooga office today to schedule a consultation with one of our experienced criminal defense attorneys. We are here to protect your rights and fight for your freedom.
Contact Our Criminal Defense Attorneys in Chattanooga Today
Our team understands the high stakes that are involved in criminal charges. Your reputation may be damaged, you may lose your job, your family may be ostracized, and a conviction will leave you with a permanent criminal record that can negatively impact your future. With a skilled attorney on your side, you will have a better chance of achieving a positive outcome in court and avoiding any unnecessary penalties. Our criminal defense lawyer in Chattanooga brings intensive knowledge of the law, professional experience, legal community connections, negotiation skills, and trial proficiency to the table when representing you in these serious matters.
Additional Reading:
---
Contact Cavett, Abbott & Weiss today to get started on your defense with our Chattanooga criminal defense lawyers.
---
Contact Us! Don't Hesitate
YOU CAN'T AFFORD TO GO TO COURT WITHOUT US!®