When it comes to criminal defense cases, it can be hard to know when you should hire a criminal defense lawyer. But criminal defense lawyers can help you through the entire process. 
Don't settle for any defense attorney. You want a team that maintains an open line of communication and is willing to spend time working on your case. 
At Cavett, Abbott & Weiss in Chattanooga, our team of criminal lawyers is here to provide you with the best criminal defense. Read through our blog to see if it's time for you to consider hiring a criminal lawyer. Then, schedule a consultation with our legal team to see how we can help! 
HOW A CRIMINAL LAWYER CAN HELP
Criminal lawyers represent persons who have been charged with misdemeanors or felonies to help negotiate for less serious charges or fines in place of jail time. 
While both misdemeanors and felonies are tried as criminal cases, they mean different things. Misdemeanors are less serious crimes that usually result in smaller fines, shorter periods of jail time, or temporary punishments. On the other hand, felonies are the more serious conviction of the two, and a charge of guilty might result in much longer periods of jail time or even consideration for the death penalty. Felonies also result in the potential loss of certain freedoms, including voting, traveling, parental rights, and can impact future employment opportunities. 
This is where a criminal lawyer comes in — they will work with you to negotiate and represent you throughout the case regardless of a misdemeanor or felony charge. 
WHEN YOU SHOULD HIRE A CRIMINAL LAWYERS
It's a good idea to hire a criminal lawyer immediately after you learn about your case. This will give your criminal defense attorney plenty of time to work on your case, consult with you, and prepare for court. It might be tempting to wait until you get closer to your court date to see what happens with your case, but then you risk losing your freedom and rights in that process.
As soon as you know that you need representation in court, contact a defense attorney team. Criminal lawyers will defend you from a variety of criminal cases, ranging from minor infractions and misdemeanors to more serious felony charges.
Misdemeanors can include: 
Trespassing
Disorderly conduct
Reckless driving
Petty theft
Simple assault
Vandalism
First-time possession
And more
Felonies can include: 
Murder
Treason
Robbery or burglary
Different forms of fraud
Kidnapping
Murder
Possession of certain illegal substances
Grand larceny or grand theft
And more 
When you are being tried for a misdemeanor or felony — and have the potential to serve jail — you want to ensure that your case is handled carefully and that all of the important facts are presented and considered. 
Even if you believe that charges are unfounded or unfair, you want to find a lawyer that understands the criminal defense system and can start negotiating on your behalf. If you're already wondering if it's time to hire a defense attorney to represent you, then the answer to that question is almost always yes, it's time to find a defense attorney! 
TRUST OUR CHATTANOOGA DEFENSE ATTORNEYS
Don't wait until it's too late to contact one of our defense attorneys! We need time to consult with you about the charges and better understand your case. The defense attorney team at Cavett, Abbott & Weiss is here to help you through your criminal case and negotiate on your behalf to fight for a fair outcome. 
Our criminal defense practice specializes in different areas, including: 
DUIs
Drugs
Domestic Assault
Sexual Offenses
Theft
Violent Crimes
Probation Violations
Driving-Related Charges
Gun Crimes 
Contact us to schedule a consultation so we can get started with your case today.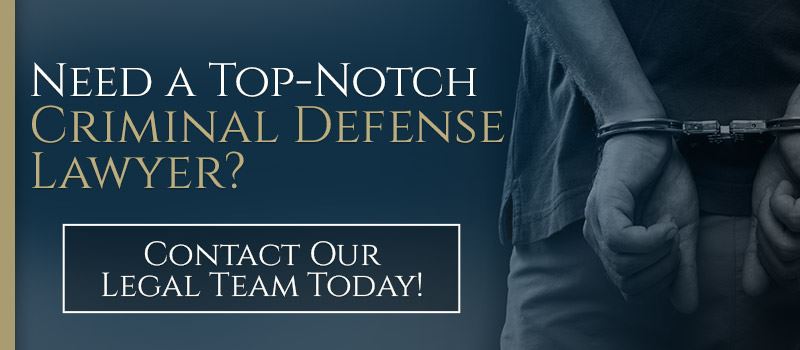 You can learn more about our defense attorney and work with criminal lawyers through our blog: