Domestic Assault You Can't Afford To Go To Court Without Us!®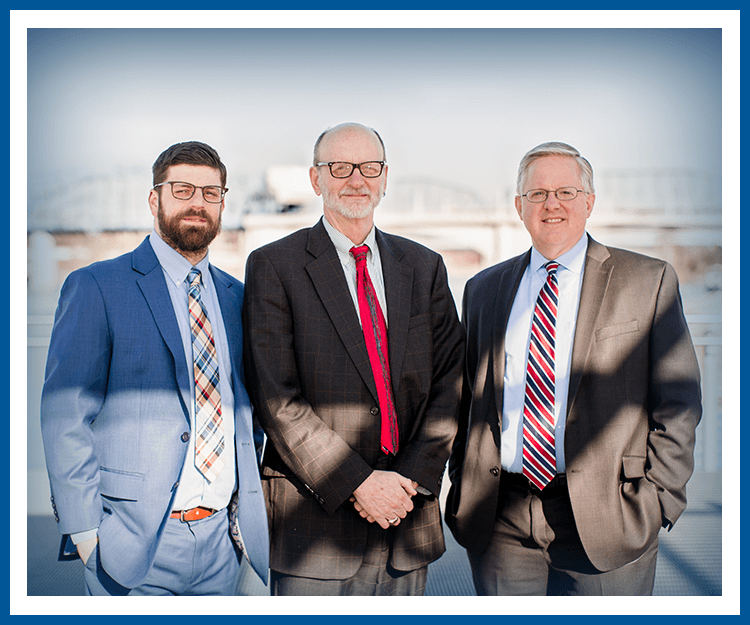 Chattanooga Domestic Assault Lawyers
Domestic assault crimes can have serious consequences ranging from criminal penalties to court restrictions based on a restraining order, otherwise known as a protective order. Your life can be turned upside down while you face serious charges that could lead to jail time, large fines, probation, and being forced to leave your home and potentially losing custody of your children. The charges you face and the consequences they entail will depend on the nature of the alleged domestic violence committed and other circumstances.
Regardless of the specific offense you face, you need the advice and representation of an experienced criminal defense attorney in these situations. The sooner you bring in one of our Chattanooga domestic assault attorneys, the better your chances may be of a favorable outcome. Prosecutors and judges take any type of domestic violence crime very seriously to protect alleged victims and their children. At Cavett, Abbot & Weiss, we bring substantial advantages to your case, from our 60 years of combined legal experience to our beneficial relationships with prosecutors and court personnel.
Schedule a free initial consultation with a Chattanooga domestic assault attorney at Cavett, Abbott & Weiss today. You can reach us using our Contact Form or by phone at (423) 264-2206.
Domestic Assault Offenses in Tennessee
Domestic violence crimes involve assaults against family members or those living in the same household. This can include current or former spouses, relatives through marriage or blood, roommates, and intimate partners.
These offenses involve physical injury, threats of injury putting alleged victims in fear for themselves or others, or physical restraint of the alleged victim. They can also include stalking, harassment, violations of protective orders, and aggravated assault, which is even more serious than standard domestic assault.
Domestic assault involves intentional, knowing, or reckless actions that cause bodily injury or that cause the person to fear bodily injury as well as physical contact that is offensive or provocative to the alleged victim. It is generally charged as a Class A or B misdemeanor, depending on the situation. A Class A misdemeanor is punishable by up to a year in jail and a fine of up to $15,000. A Class B misdemeanor, which involves an offensive/provocative act, is punishable by up to six months in jail and a fine of up to $500.
Aggravated domestic assault involves using a deadly weapon, causing serious bodily injuries, such as broken bones or injuries requiring hospitalization, an act of strangulation, or assault that violates a restraining order. Depending on the circumstances, these are charged as Class D or C felonies. Class C felonies are punishable by three to 15 years in prison and fines of up to $1,000. Class D felonies are punishable by two to 12 years in prison and a fine of up to $5,000. Repeat offenses of any domestic violence offense will result in harsher penalties.
What to Do If You Are Charged with Domestic Violence
If you are charged with any type of domestic violence offense, it is vital to know what you should and should not do prior to any trial:
Don't speak to the police – Keep in mind that if the alleged victim contacts the police, you aren't legally obligated to talk to these officers. Exercise your constitutional rights, including your right to an attorney in your defense.
Avoid any contact with the alleged victim – Following your arrest, the judge will grant an arraignment in which you can plead guilty or not guilty. Once the bond is set and a no-contact order is issued, avoid emailing, calling, texting, or posting about the other party on social media. You will also be prohibited from showing up at the alleged victim's workplace or house.
Prepare for your case – Preparation is key for these types of cases. A reliable domestic assault lawyer from our law firm will be on your side and fight for your rights. At Cavett, Abbott & Weiss, we will be your tenacious advocate and work with you every step of the way.
Don't let your domestic assault charges define the rest of your life. Let our firm fight for you against the charges, defend against restraining orders, and act as your ally with experienced legal support throughout the duration of your case.
Contact Us Today! Don't Hesitate
YOU CAN'T AFFORD TO GO TO COURT WITHOUT US!®
Award-Winning & Outstanding Client Reviews

Highly Skilled & Knowledgeable

60+ Years of Combined Legal Experience

Responsive & Transparent Communication