Drugs You Can't Afford To Go To Court Without Us!®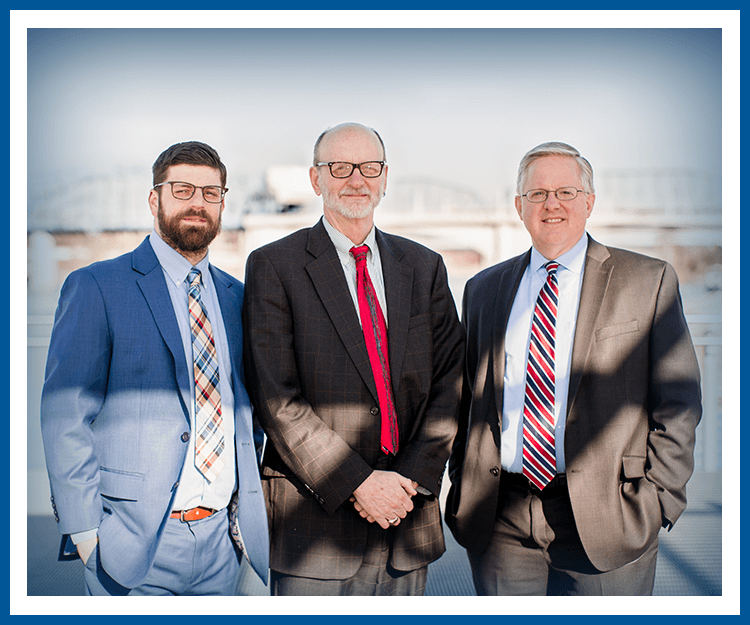 Chattanooga Drug Lawyers
At Cavett, Abbot & Weiss in Chattanooga, our criminal defense lawyers understand the life-changing consequences of drug charges. A conviction for a drug offense can lead to lengthy prison sentences and steep fines. It can also result in the loss of your driver's license or professional license. Even after you have served your sentence, it may be difficult to find housing or employment due to the stigma associated with having a criminal record.
Our experienced attorneys provide comprehensive legal representation that defends your rights and is dedicated to protecting your future from these potentially devastating outcomes. If you've been arrested for drug use, sale, or possession, you'll need a top-notch who can defend these serious charges. Whether this is your first drug offense or a repeat one, we can help. From misdemeanors to felony charges at the state or federal level, we will work diligently to obtain the best possible result.
Connect with Cavett, Abbott & Weiss to book your free case review with a Chattanooga drug attorney by calling (423) 264-2206 or contacting us online.
Drug charges in Tennessee range from simple possession for one's own use to delivery, sale, manufacture, and trafficking. These charges can vary from a misdemeanor at the state level to serious federal felony charges when large quantities of drugs are involved that cross state lines. These drugs can involve controlled substances, such as marijuana, cocaine, heroin, methamphetamine, LSD, fentanyl, and more, and can include prescription medicines obtained without authorization. They are classified into "schedules" under state law, based on their potential for abuse and whether they have medical value.
Drug charges are based on the type of drugs involved, the quantity, your previous convictions, if any, and other circumstances. If minors were involved in the incident, if deadly weapons were used, and if drugs were part of a large-scale operation of importing or distribution, they will make charges more serious.
Possession of controlled substances for one's own personal use is generally charged as a Class A misdemeanor punishable by a fine of up to $2,500 and up to a year in jail. Third and subsequent convictions are generally charged as Class E felonies that may be penalized by up to $6,000 in fines and one to five years in prison.
When charges involve activities beyond one's own personal use, such as for distribution, sales, and more, you may be facing serious felony charges involving larger fines and longer prison terms.
Marijuana in Tennessee
While marijuana has been legalized for recreational use in other states, it is still a misdemeanor in Tennessee to possess half an ounce or less. On a first offense, this is punishable by a fine of up to $250 and up to a year in jail. Sales and cultivation are felonies.
How We Can Help
You may be wondering exactly what a drug lawyer from our firm can do on your behalf. Here are just a few ways in which we can help:
We will help protect your rights from start to finish.
Our team can ensure that you are treated fairly by those outside of the legal community, including employers.
We will help you plan for potential problems you may encounter down the road. For example, if jail time is inevitable, we will work with you and your family to hopefully make things less traumatic.
Our lawyers have seen it all in the more than 60 combined years of experience with criminal defense. In turn, we can use that experience negotiating with prosecutors or at trial.
At Cavett, Abbott & Weiss, we put our clients first. If it's deemed necessary, we will work with you to find a trusted treatment program. Our law firm will even work with the courts so that you have access to the program during the time you are charged.
Bad things can sometimes happen to good people. It's our mission to provide you with the best possible counsel so that you can leave your mistake in the past and move on with the rest of your life. If you're facing a drug charge, turn to the go-to criminal defense firm in Chattanooga by calling us today.
Contact Us Today! Don't Hesitate
YOU CAN'T AFFORD TO GO TO COURT WITHOUT US!®
Award-Winning & Outstanding Client Reviews

Highly Skilled & Knowledgeable

60+ Years of Combined Legal Experience

Responsive & Transparent Communication