Driving Related Charges You Can't Afford To Go To Court Without Us!®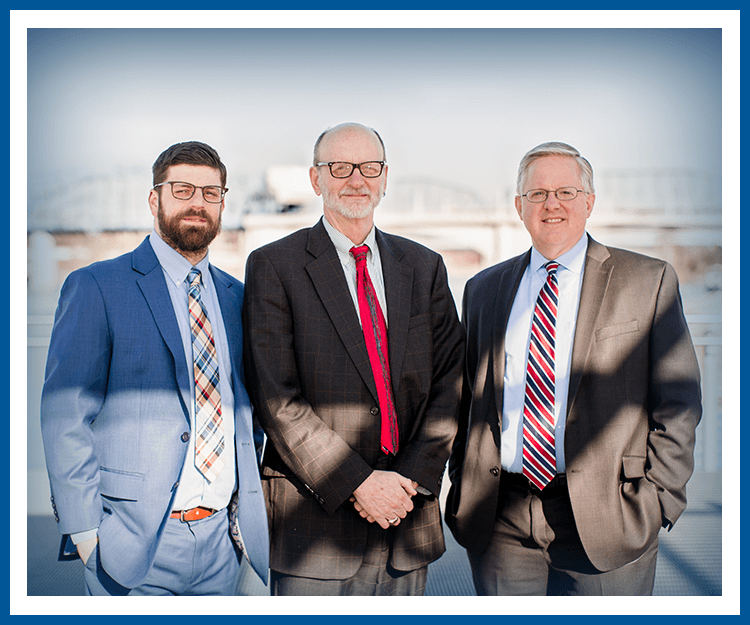 Chattanooga Driving-Related Charges Lawyers
Driver-related charges used to be less worrisome than they are today. Unfortunately, many people drive while distracted by their electronic devices, which poses a risk for everyone. Because of this, the law is cracking down on drivers who act with willful disregard for others' safety while on the road. In these cases, motor vehicles can become deadly weapons. Yet, driving-related charges are often false or inaccurate, based on the subjective testimony of law enforcement and subject to errors.
If you've been accused of a driver-related charge, such as reckless driving, fleeing the police, DUI, or a hit and run, we strongly recommend that you turn to Cavett, Abbot & Weiss. These driving-related charges are serious matters that can land you in jail, owing hefty fines, and result in the loss of your license. We offer top-notch representation and can help formulate a strategic defense for the best possible outcome. From plea bargaining to going to trial, we'll be there every step of the way, standing up for your rights, ensuring you are treated fairly, and pursuing your best interests.
Speak with a Chattanooga driving-related charge attorney at Cavett, Abbot & Weiss in a free case evaluation by contacting a team member online or at (423) 264-2206.
Driving-Related Offenses in Tennessee
Driving-related offenses in our state can include:
DUI. This involves driving while impaired by alcohol and/or drugs which results in serious penalties, including potential jail time, heavy fines, license suspension, and restrictive probation in which you will need to comply with all court directives.
Reckless Driving. This is defined under Tennessee law as driving in willful or wanton disregard for the safety of people or property.
Fleeing the Police. Evading police, whether after an arrest or when a police officer signals for you to pull over, is unlawful. This can result in a Class E felony and be upgraded to a Class D felony if you put others at risk while fleeing.
Hit and Run. This is known as leaving the scene of an accident and is illegal. You can be charged with a Class C or Class A misdemeanor, depending on whether the accident involved an injury to others or property damage.
More About Reckless Driving
When it comes to reckless driving, the state of Tennessee imposes strict penalties.
Reckless driving can include the following behaviors:
Driving in "willful or wanton disregard for the safety of persons or property."
Doing a "wheelie" on a motorcycle in willful or wanton disregard for the safety of persons or property.
Driving into a flooded area that's clearly marked with a warning sign or protective barricade.
Be aware that reckless driving is classified as a Class B misdemeanor. Convicted motorists may receive a punishment of up to and including six months in jail, as well as nearly $600 in fines. On top of that, those who accumulate two reckless driving convictions within one calendar year face a 12-month suspension of their license.
How Our Firm Can Benefit You in Driving-Related Charges
Many people who face these types of charges hire inexperienced attorneys and wind up finding themselves in jail and out of a job. Don't let that happen to you. Rest assured that our team has good relationships with local prosecuting attorneys and will do everything possible to help you achieve a favorable result.
Hiring our firm gives you the following benefits:
Experience in court
Connections with court officials
Skilled negotiation abilities
Experience building a solid case
Driving-related charges are complicated; our team knows the nuances of the law
We take the worry off your plate
We can protect future employment and other prospects by lessening your chance of conviction
You may not have to show up in court when we can go in your stead
We go the extra mile in helping you in these difficult matters. Find out more about how we can help by contacting us today.
Contact Us Today! Don't Hesitate
YOU CAN'T AFFORD TO GO TO COURT WITHOUT US!®
Award-Winning & Outstanding Client Reviews

Highly Skilled & Knowledgeable

60+ Years of Combined Legal Experience

Responsive & Transparent Communication