Violent Crimes You Can't Afford To Go To Court Without Us!®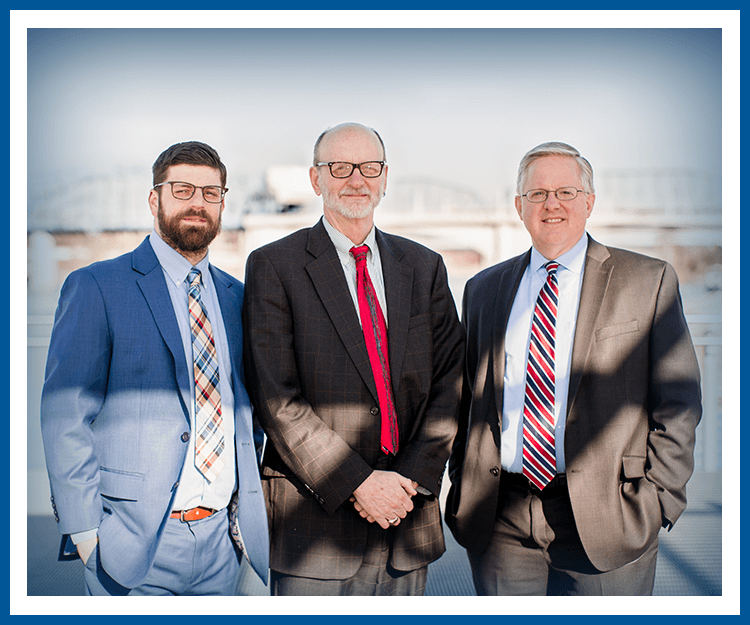 Chattanooga Violent Crime Lawyers
Violent crimes are serious offenses in Tennessee and carry with them the potential for harsh legal consequences. Crimes such as assault, robbery, homicide, and weapons violations can have life-altering penalties upon conviction. Furthermore, being convicted will land you with a permanent criminal record that can be accessed by future employers, landlords, professional licensing agencies, and more, limiting future life opportunities.
At Cavett, Abbot & Weiss, we understand how important it is to fight these charges aggressively. Our experienced criminal defense lawyers will protect your rights throughout the process and explore all available options in your defense. Our team is trial-tested and respected for its thoroughness, integrity, and skill. We strive to provide you with the human support you need at this difficult time as we pursue the best possible outcome based on the facts and circumstances of your case.
Discuss your arrest or charges with a Chattanooga violent crime attorney at Cavett, Abbott & Weiss in a free case evaluation. Use our convenient contact form or call us at (423) 264-2206.
Overview of Violent Crimes in Tennessee
Violent crimes are those that involve the use of force or threats to inflict injury, harm, or death upon another person.
Examples of violent crimes in our state can include:
Assault and battery
Armed robbery
Arson
Carjacking
Kidnapping
Domestic violence
Aggravated stalking
Sexual Assault/Rape
Terrorist acts
These are generally charged as felonies, which are classified into five groups from Class A, the most severe, to Class E, which is the least severe. However, if you are charged with first-degree murder, it is listed above as Class A; it is punishable by the death penalty or life imprisonment.
Examples of penalties include:
15 to 60 years in prison and fines of up to $50,000 for Class A felonies; examples include acts of terrorism and rape of a child less than 13 years old.
Eight to 30 years in prison and fines of up to $25,000 for Class B felonies; examples include carjacking and arson that involves serious bodily injury to someone.
Three to 15 years in prison and fines of up to $10,000 for Class C felonies; examples include aggravated assault and manslaughter.
Two to 12 years in prison and fines of up to $5,000 for Class D felonies; an example includes reckless homicide.
One to six years in prison and fines of up to $3,000 for Class E felonies; an example includes gun crimes such as theft of a firearm or being a felon in possession of a gun.
At our Chattanooga law firm, we believe everyone accused of a crime, regardless of severity, deserves the highest quality of legal representation possible. When you come to us, we will ensure that you understand what to expect from the legal process and will provide honest counsel tailored to your circumstances and needs.
We begin by investigating your case in search of flaws and contradictions in the state's account that may put your charges in doubt. Our attorneys know how to use their knowledge of relevant laws and precedents to properly challenge evidence; we may be able to negotiate with prosecutors on your behalf to reduce or dismiss charges where possible. This can help you avoid maximum penalties and receive lower sentences, such as probation. We explore all options in helping you arrive at an optimum solution as we work to protect you from wrongful accusations.
In what's likely to be the most difficult time in your life, you want someone whom you can trust. At Cavett, Abbott & Weiss, we have built a reputation for skill, determination, and legal excellence.
Contact Us Today! Don't Hesitate
YOU CAN'T AFFORD TO GO TO COURT WITHOUT US!®
Award-Winning & Outstanding Client Reviews

Highly Skilled & Knowledgeable

60+ Years of Combined Legal Experience

Responsive & Transparent Communication