Real Estate You Can't Afford To Go To Court Without Us!®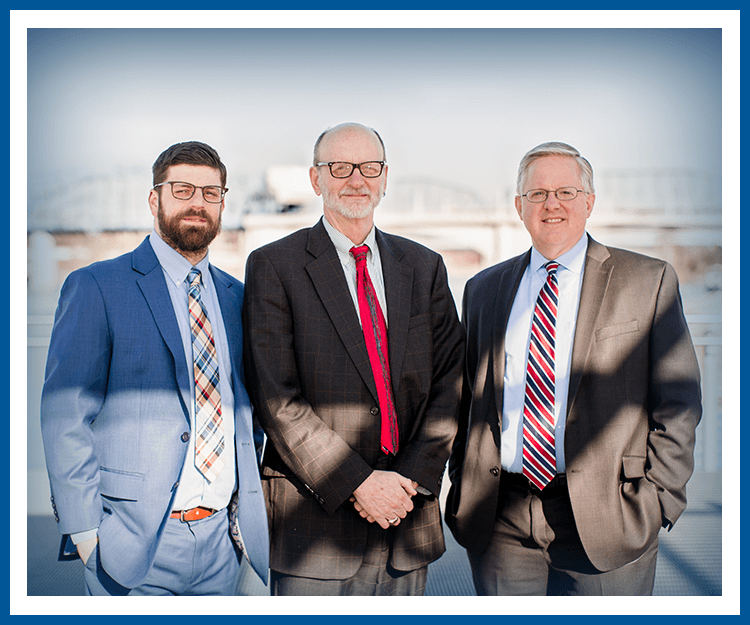 Chattanooga Real Estate Lawyers
GET LEGAL HELP THROUGH THE REAL ESTATE PROCESS
Navigating the world of real estate can feel intimidating, especially when it comes to real estate litigation. At Cavett, Abbott & Weiss, PLLC in Chattanooga, our real estate attorneys are here to help you protect your assets and provide real estate litigation assistance. Contact us today to schedule a consultation!
WHEN YOU WORK WITH A REAL ESTATE ATTORNEY FROM CAVETT, ABBOTT & WEISS, PLLC, YOU GET:
A team of professionals to help you review and evaluate contracts

Attorneys with the experience, understanding and knowledge to navigate complex real estate contracts

Peace of mind knowing that your real estate litigation and legal needs are handled by a highly skilled team of real estate attorneys
HIRE A CHATTANOOGA REAL ESTATE ATTORNEY
Real estate litigation typically includes disputes involving office buildings, apartment buildings, subdivisions, retail centers, and specialty properties. Litigation can arise in almost any phase of land development from acquisition to development, construction and ultimate use.
It is not uncommon for real estate disputes to include tort claims as well as to common law claims, such as adverse possession, fraud, tortious interference, trespassing, encroachment, and nuisance. In most real estate disputes, equitable considerations are often present because of the nature of real property rights and the development of the common law in past real estate cases where the Courts have addressed similar property issues before.
Now that you have a basic idea of real estate litigation, where does our litigation law firm come into play? Our real estate attorneys have a comprehensive understanding of real estate law and a proven history of handling real estate disputes. You can feel comfortable knowing that our real estate attorneys have a wealth of experience from decades of handling real estate disputes for our clients.
Our real estate attorneys have successfully represented business, commercial and individual clients in handling a range of real estate issues that include boundary line disputes, delinquent tax sales, easements and right-of-way cases, adverse possession and prescriptive easements, contract disputes, restrictive covenant cases, construction litigation, and title insurance claims.
Whatever real estate problem or dispute you may have, you can rest assured that you are in the best of hands with our real estate attorneys. Our more than 60 years of experience speaks for itself.
Make the decision to consult one of our litigation professionals today. At Cavett, Abbott & Weiss, PLLC, you can't afford to go to court without us!®
Contact Us Today! Don't Hesitate
YOU CAN'T AFFORD TO GO TO COURT WITHOUT US!®
Award-Winning & Outstanding Client Reviews

Highly Skilled & Knowledgeable

60+ Years of Combined Legal Experience

Responsive & Transparent Communication