Sexual Offenses You Can't Afford To Go To Court Without Us!®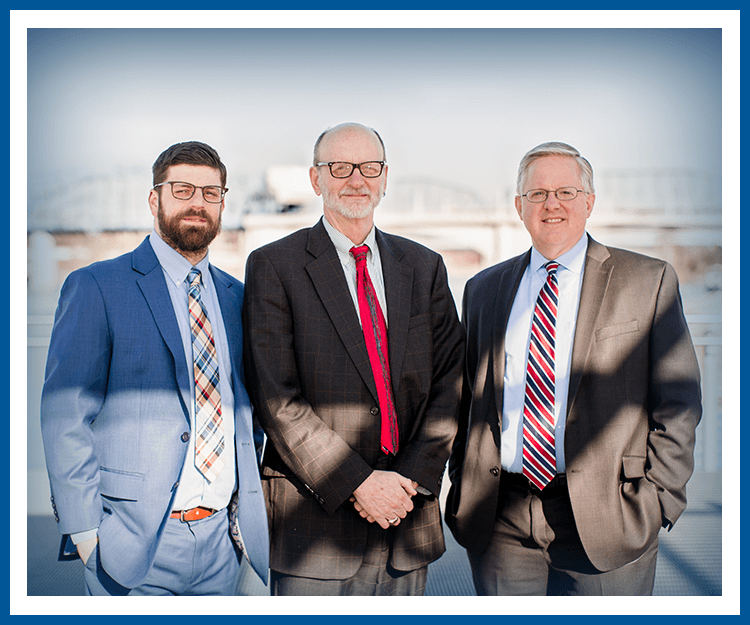 Chattanooga Sex Offense Lawyers
Being accused of a sex crime is one of the toughest and most stressful experiences in criminal law. Not only do they come with devastating penalties, but the associated stigma can linger for years, seriously affecting your life across many areas. Your reputation, your family, and your job or career can all suffer. You may lose your professional license and, if you are convicted, you may face years in prison, heavy fines, lengthy probation, and the potential for mandatory sex offender registration. Your ability to find future employment and housing may be jeopardized as a criminal conviction follows you into the future.
With stakes this high, you need a criminal defense lawyer you can trust. AT Cavett, Abbott & Weiss, you can turn to a team of lawyers with 60 years of combined experience. Our team can thoroughly investigate every aspect of your case in search of weaknesses and inconsistencies that could cast doubt on the charges. We can aggressively represent you at trial or negotiate with prosecutors for a plea deal that can reduce charges and penalties, where applicable. Throughout your ordeal, we will be by your side, providing you with the counsel and support your need, including utmost confidentiality in these sensitive matters.
Request a free case evaluation with a Chattanooga sex offense attorney at Cavett, Abbott & Weiss by contacting a team member via our website or at (423) 264-2206.
Sex Offenses in Tennessee
Our firm defends clients in all types of sex crime charges.
We have taken on and won cases involving sexual offenses that include:
Child Enticement/Molestation/Sexual Abuse
Child Pornography
Rape
Sexual Assault
Sexual Battery
Sexual Abuse of a Minor
These are offenses that are often charged as serious felonies resulting in sex offender registration. For example, aggravated sexual battery and rape are charged as Class B felonies punishable by eight to 30 years in prison and fines of up to $25,000. Convictions for statutory rape or standard sexual battery are Class E felonies carrying one to six years of incarceration and fines of up to $3.000. Depending on the circumstances, you may be required to register as a sex offender for a specific time period or for life.
What You Should Know in Sex Offense Allegation Cases
Prior to your initial court date, we recommend that you abide by the following:
Do not talk to the police or child protective services without an attorney present.
Avoid making the mistake of waiting and hoping that accusations will fade or that the police will drop the charges before speaking with a skilled attorney.
Consider hiring a sex crimes lawyer as opposed to a general practice attorney. When you are charged with a sex crime, it's a good bet that your opponent will be a prosecutor who deals with sexual abuse cases regularly. You want experience in this area of law on your side, which is what you will get with our criminal defense team at Cavett, Abbott & Weiss.
Being accused of a sex crime can be a life-changing experience. That's why it's important to team up with a criminal defense attorney who knows how to fight for you. Don't wait until you are convicted to contact us. Let us be on the offensive and work to protect you from being wrongly convicted.
Contact Us Today! Don't Hesitate
YOU CAN'T AFFORD TO GO TO COURT WITHOUT US!®
Award-Winning & Outstanding Client Reviews

Highly Skilled & Knowledgeable

60+ Years of Combined Legal Experience

Responsive & Transparent Communication