Gun Crimes You Can't Afford To Go To Court Without Us!®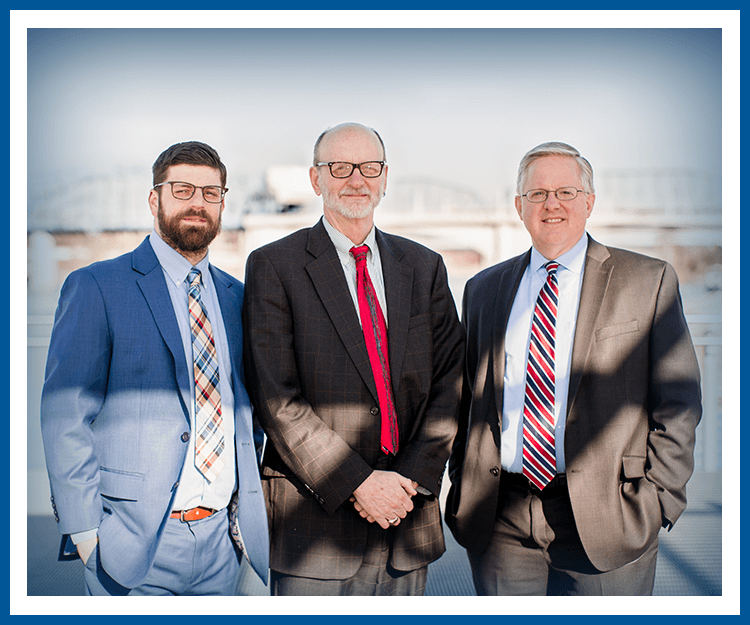 Chattanooga Gun Crimes Attorney
FIND A LAW FIRM THAT'S ON YOUR SIDE
At Cavett, Abbott & Weiss in Chattanooga, we have a thorough understanding of the gun laws in Tennessee. Whether you mishandle your gun or are looking for a team to help defend your rights, our law firm is here to help. Contact us for a free consultation and go to court with a team that's on your side!
WHEN YOU CHOOSE OUR LAW FIRM TO REPRESENT YOU FOR YOUR GUN CRIMES CASE, YOU GET A TEAM:
With over 60 years of combined legal experience
Familiar with the Tennessee gun laws
That will handle your case with integrity and professionalism
With experience in criminal defense, real estate litigation, commercial dispute, and more
CONTACT OUR CHATTANOOGA GUN CRIMES LAW FIRM
In Tennessee, a license is required to carry a loaded handgun either openly or concealed. According to Article I, Section 26 of the Tennessee State Constitution, "The citizens of this state have a right to keep and to bear arms for their common defense; but the Legislature shall have power, by law, to regulate the wearing of arms with a view to preventing crime." Keep in mind that permits are issued through the Department of Safety to qualified residents who are at least 21 years of age. If the applicant is active duty, reservist, guardsman, or honorably discharged, the age drops to 18. Note that the state recognizes any valid, out-of-state permit for carrying a handgun as long as he or she is not a resident of Tennessee.
As far as handguns are concerned, Tennessee requires a permit to carry a firearm, whether openly or concealed. Per. Tenn. Code Ann. 39-17-1351 r.(1) "a facially valid handgun permit, firearms permit, weapons permit or license issued by another state shall be valid in this state [Tennessee] according to its terms and shall be treated as if it is a handgun permit issued by the state."
The criminal defense attorneys at our law firm will handle your case with the utmost integrity. The lawyers at Cavett, Abbott & Weiss have more than six decades of combined experience defending the rights of those accused in state and federal courts. If you made a mistake with your gun and are subsequently facing charges, you deserve reliable counsel at your side. That's exactly what you get with our team. When you hire one of our lawyers, our top priority becomes achieving the best outcome on your behalf.
Please don't hesitate to contact us for assistance with your case. You can't afford to go to court without us!®
Contact Us Today! Don't Hesitate
YOU CAN'T AFFORD TO GO TO COURT WITHOUT US!®
Award-Winning & Outstanding Client Reviews

Highly Skilled & Knowledgeable

60+ Years of Combined Legal Experience

Responsive & Transparent Communication