From the time you start house hunting to when you finally close, there is a lot that goes into the entire real estate process. But when it comes to legal aspects of home buying or selling, don't try to handle all of the requirements yourself. Instead, work with a real estate attorney with the knowledge and experience to make the entire process smooth and efficient. 
At Cavett, Abbot & Weiss in Chattanooga, our team of real estate attorneys is here to help you with all of the legalities involved with real estate. Still not sure what a real estate attorney can help with? Read through our blog to better understand how our real estate professionals can help. Then, contact our Chattanooga team to schedule a consultation with one of our defense attorneys.  
FOUR REASONS TO HIRE A REAL ESTATE ATTORNEY
While Tennessee, among other states, does not require buying to use a lawyer during the home buying process, that doesn't mean you won't want to hire one. Read through some of these reasons and see how our real estate attorney can help! 
PROTECTION
When you hire a real estate attorney for help with the buying or selling process, that attorney is there to help keep your transaction and your property protected and secured. They will go through the transaction process step-by-step to ensure that everything is completed properly and correctly. Whether you're investing in a new piece or property or looking to get a return on a property you own, protect that entire transaction process with a skilled and experienced real estate attorney. 
CLOSING
Closing involves many different aspects, including mortgage, title insurance, the deed, and the final inspection. Not all states require a lawyer to be present for the closing, but having legal support present will ensure that both parties are fairly represented and that the closing goes as expected. A real estate attorney will review, adjust, and prepare these final documents which means that you don't have to go into the closing with any added stress or concerns. 
EXPERIENCE
Buying or selling a home shouldn't have to be a stressful experience. But if you bog yourself — and your time — down with the legal technicalities that go into buying and selling, the whole experience can become overwhelming. While you take time to find the home of your dreams, or sell a property you invested in, let a real estate attorney handle the rest. 
CLARITY
Vague or unclear terms in real estate can lead to bigger liabilities in the future. Instead of working through real estate paperwork and contracts on your own, have an attorney with the tools to provide the proper clarity in all legal paperwork. This lawyer can also help with things beyond paperwork, like reading through and confirming the brokerage agreement and giving you advice on other steps.
WORK WITH OUR DEFENSE ATTORNEYS TODAY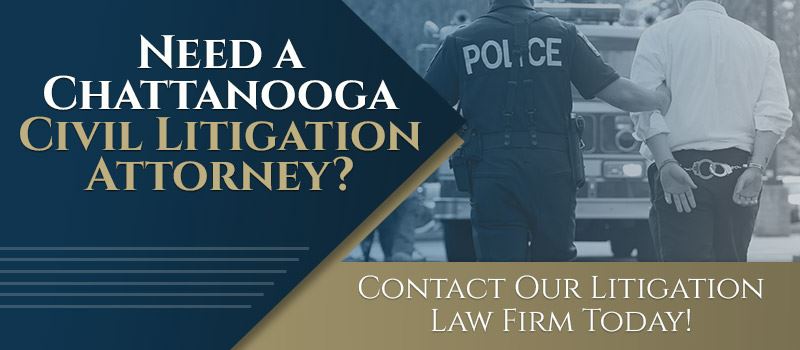 We hope that these four reasons show you the benefit of working with a real estate attorney when you're buying or selling properties. Buying or selling real estate is a big investment, so take the proper precautions to ensure that everything is done fairly and correctly.  
To schedule a consultation or ask more questions about how we can help, contact Cavett, Abbot & Weiss in Chattanooga today! 
Our defense attorneys can help with other areas of law, beyond real estate. Read through our blog to see what other legal services our law firm can help with: