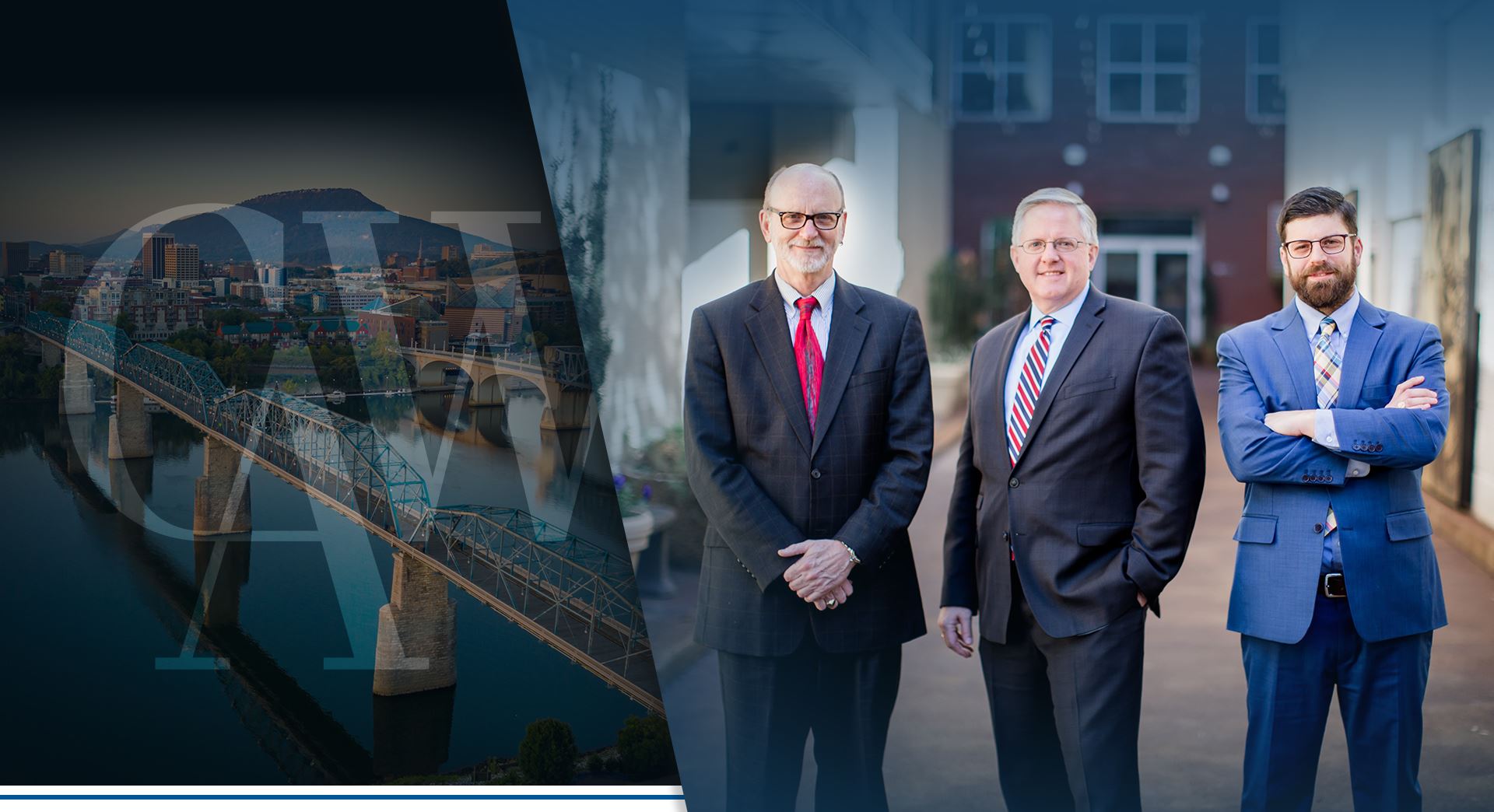 You Can't Afford To Go To Court Without Us!®
We are your trusted Chattanooga law firm. We have over 60 years of combined experience. Put our experience and knowledge to work for you!
Chattanooga Trial Attorneys
Serving Clients throughout Southern Tennessee & Northern Georgia
At Cavett, Abbott & Weiss, our criminal defense and civil litigation attorneys have more than 60 years of combined experience with cases ranging from traffic citations and DUIs to business torts and real estate litigation. We strive to provide effective, efficient, and reliable trial counsel in both civil and criminal cases and have served communities throughout southern Tennessee and northern Georgia since 1996.
When you come to our firm, you will have the benefit of a team of legal minds that is dedicated to solving personal and business legal issues ranging from commercial, residential, and construction disputes to criminal drug possession. Our attorneys will always tell you "how it is" with your legal situation and provide realistic expectations as to the process ahead and potential outcomes.
Continue Reading
Read Less
Practice Areas
Helping You When You Need It Most
Your trusted chattanooga law firm
Our Commercial Litigation & Criminal Defense Legal Services
Our firm is a commercial litigation law firm focusing much of its practice on criminal defense as well as civil litigation. Our representation in both of our general practice areas is extensive and backed by a strong track record of successful results. These are outcomes secured for our clients both inside and outside of state and federal courts.
In criminal defense, we represent clients who have been accused, arrested, and charged with offenses ranging from misdemeanors to violent crime felonies. Being accused of a crime can be a life-altering event that can be overwhelming and enormously stressful. When facing the criminal justice system, your best move is to retain the services of a proven defender whom you can trust to put the diligence and care into your defense that you need. Our criminal defense lawyers are known for their proficiency and skill in aggressively seeking optimum results.
In commercial litigation, our knowledge, insight, and legal skills are comprehensive. We represent clients in civil matters relating to title insurance defense, buyer/builder litigation, commercial and residential construction disputes, surety bond claims, breach of contract, boundary line issues, sale and partition lawsuits, quiet title lawsuits, materialman's liens, mechanics' lien litigation, other real estate litigation, entertainment law, and more.
We provide legal assistance in negotiating favorable settlements, mediation, arbitration, and taking cases to civil court to ensure the protection of your rights and best interests. All civil litigation matters can be enormously complex and jeopardize the future of your business, project, or institution. Our accomplished team can guide you through the civil court system in search of desired results.
We serve clients in the following southern Tennessee and northern Georgia counties.
Tennessee: Hamilton, Bradley, Marion Franklin, Grundy, Sequatchie, Bledsoe, Rhea, Miggs
Georgia: Walker, Catoosa, Dade, Chattooga, Whitfield
Why Choose Us? Cavett, Abbott & Weiss
Award-Winning & Outstanding Client Reviews

Highly Skilled & Knowledgeable

60+ Years of Combined Legal Experience

Responsive & Transparent Communication
Client Reviews
"Best Lawyers in Chattanooga"
Best Lawyers in Chattanooga. Personable and really care about their clients. Thank you so much Josh Weiss! - Malik N.
More reviews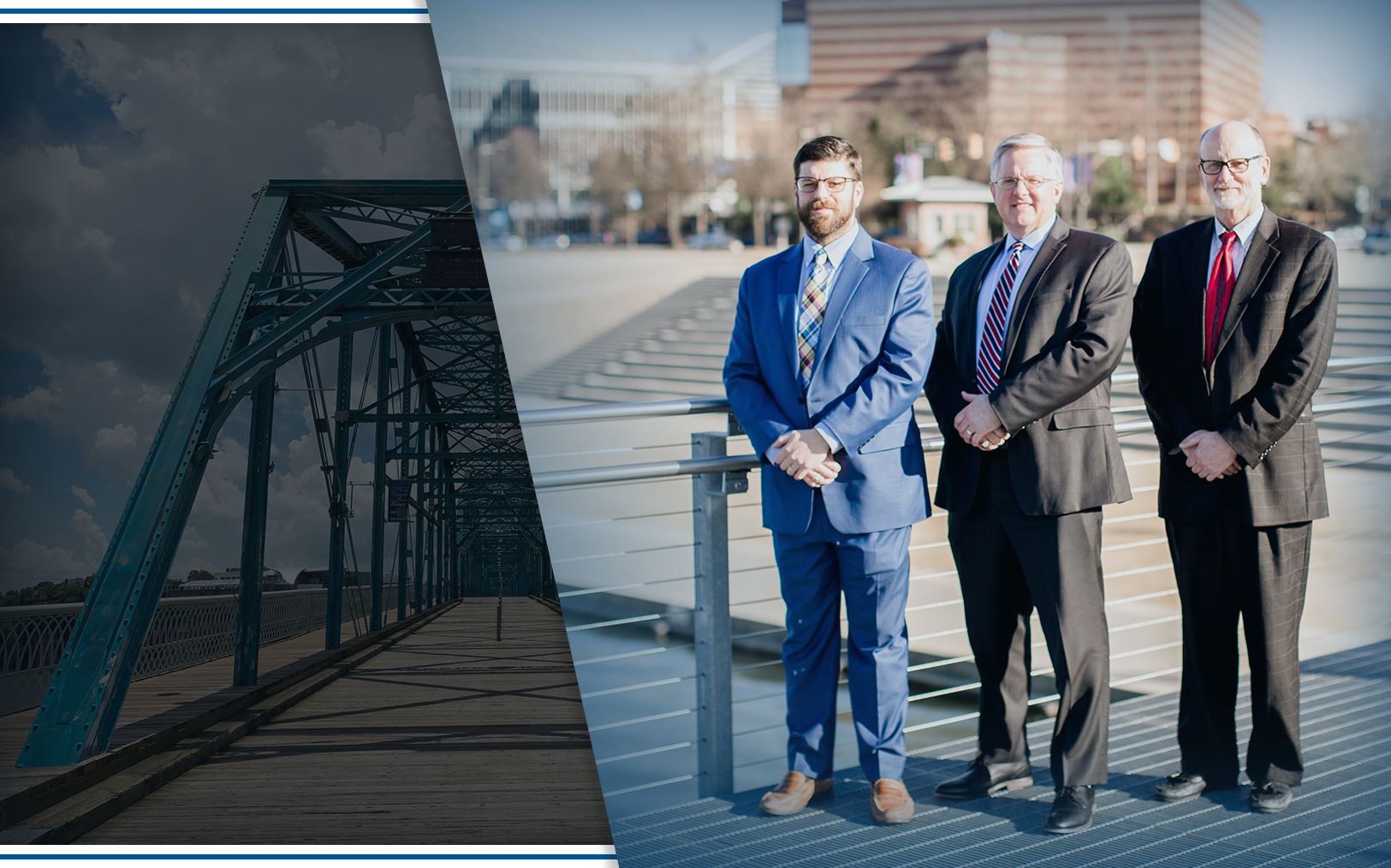 Contact Us Today!
Don't Hesitate
You Can't Afford To Go To Court Without Us!®